COVID 19 UPDATE QSTAR Courses during COVID19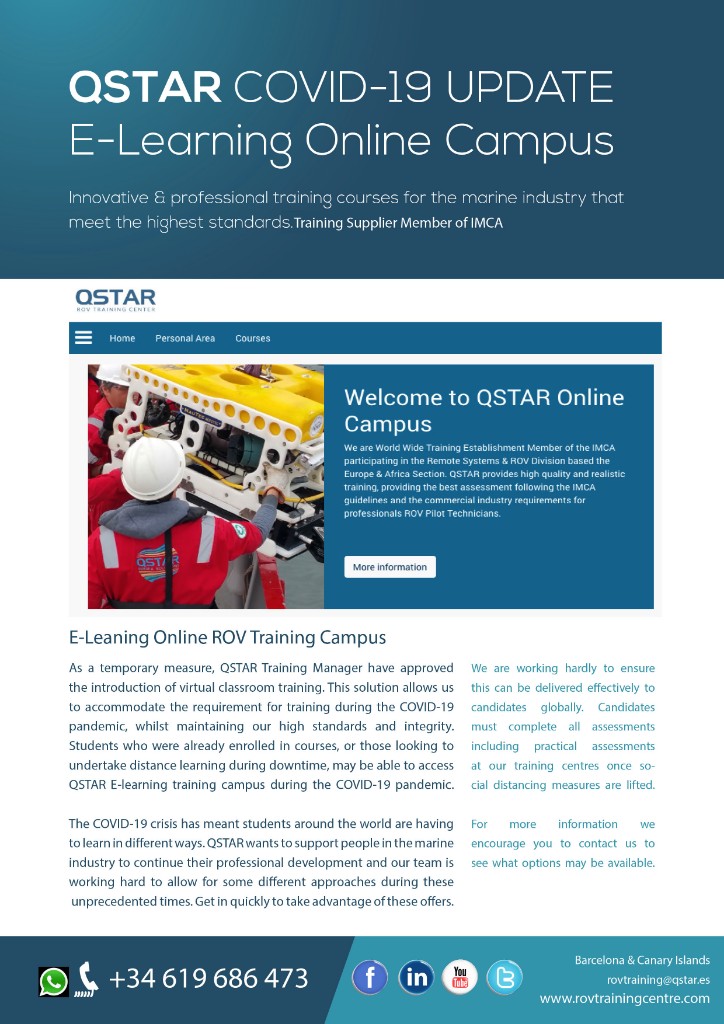 As a temporary measure, QSTAR Training Manager have approved the introduction of virtual classroom training. This solution allows us to accommodate the requirement for training during the COVID-19 pandemic, whilst maintaining our high standards and integrity.
We are working hardly to ensure this can be delivered effectively to candidates globally. Candidates must complete all assessments including practical assessments at our training centres once social distancing measures are lifted.
The COVID-19 crisis has meant students around the world are having to learn in different ways. QSTAR wants to support people in the marine industry to continue their professional development and our team is working hard to allow for some different approaches during these unprecedented times. Get in quickly to take advantage of these offers.
For more information we encourage you to contact us to see what options may be available.